Patent Office Action Responding in

the United States
Patent Office Action Responding
During the examination, you can receive an Office Action that may include requirements or objections. It is not a problem. The attorney will analyze this, devise a strategy, and prepare a response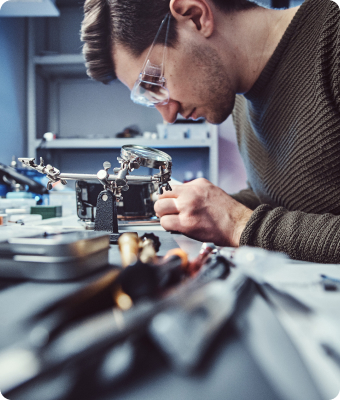 During the examination, you can receive an Office Action that may include requirements or objections. It is not a problem. The attorney will analyze this, devise a strategy, and prepare a response
Within minutes, create a request with an AI assistant and receive offers from dozens of local IP attorneys
Review offers, compare them, and select the most suitable option. Complete your transaction securely
Stay informed on the progress and communicate with your attorney through the platform until the process is complete
Patent Office Action Responding in the USA
From $600 
An AI-powered IP assistant that helps you create a detailed assignment within minutes.

Selection of the most suitable local patent attorney based on specific criteria.

Office action analysis, response strategy development, preparation, and filing done by an attorney.

Online monitoring and reporting on the platform throughout the entire process.
START NOW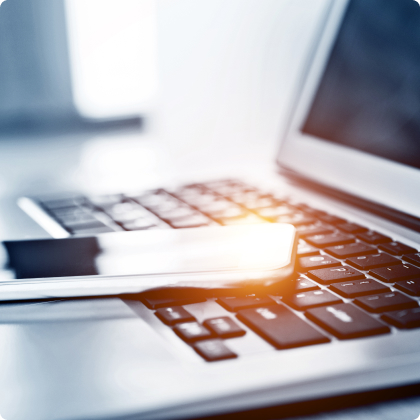 More than 800 IP law firms from 150+ countries, ranking and reviews

An AI-powered IP assistant that helps create tasks and find relevant attorneys

Flat fees, secure and fast online payments with guaranteed results

24/7 access to the registration process and online data storage for all your cases
Find a patent Attorney
At a glance iPNOTE is a platform designed for professionals. But at the same time they have so helpful customer support that got me through all stages literally by hand. Being client oriented is a relic feature for modern digital services that trying to automate almost each step.
Thanks for the excellent service. I managed to register my trademark swiftly and without unnecessary hassle.
Very convenient service that helped us register our trademark in a few days. I want to mention the help of the CX team and especially Alex. They helped me and were always in touch. We will use it for registration in other countries.
Amazing service! I needed to register a trademark in multiple jurisdictions and IP Note helped me. Reliable, fast and transparent process, easy communication with patent attorneys all over the world. Highly recommended.
Easy and fast to onboard, many useful insights. Definitely will continue to use it.
Andrey
Biomicrogels Group, UK
User-friendly app with great functionality and design! All necessary information about IP in one place. In addition to information about patents, there is the ability to set reminders and tasks, track progress, and communicate directly with service providers. And yes, the marketplace is an excellent opportunity to save a significant part of IP budget!
Great service, thank you! I didn't understand the trademark registration process at all and just want someone to do this job for me. They did it, I'm happy!
I liked working with the Ipnote. Clear, convenient process of finding contractors + there is constant support from the service itself on many issues. We were able to file trademark applications in the USA quickly. Now we will continue in other countries, using the help of the service.
Dmitry
Nucular, Hong Kong
Very professional and fast work. We recommend this company for trademark registration.
Frequently Asked Questions
What is a patent Office Action?
A patent Office Action is a communication from the USPTO that identifies issues with your patent application and gives you an opportunity to respond.
How long do I have to respond to a patent Office Action?
You typically have three months to respond to a patent Office Action, but you can request an extension of time if needed.
What happens if I don't respond to a patent Office Action?
If you don't respond to a patent Office Action, your application may be abandoned.
What information do I need to include in my response to a patent Office Action?
You need to address each issue identified in the patent Office Action and provide evidence or arguments to support your position.
Can I amend my patent application in response to a patent Office Action?
Yes, you can amend your patent application in response to a patent Office Action to address any issues identified by the examiner.
Can I appeal a patent Office Action?
Yes, you can appeal a patent Office Action if you are not satisfied with the examiner's decision.
How much does it cost to respond to a patent Office Action?
The cost of responding to a patent Office Action varies depending on the complexity of the issues identified and whether you work with a patent attorney or agent.
What is the timeline for responding to a patent Office Action?
You typically have three months to respond to a patent Office Action, but you can request an extension of time if needed. If you do not respond within the allotted time, your application may be abandoned.
Get all necessary information about working on the iPNOTE platform
Mastering the Patent Office Action Responding Process: A Comprehensive Guide
When pursuing a patent for your groundbreaking invention, receiving a patent Office Action can be both exciting and daunting. A patent Office Action is a formal written communication from the patent office, typically citing the reasons for the initial rejection of your patent application. In this guide, we will explore the crucial process of responding to a patent Office Action effectively, ensuring that your innovation stands the best chance of receiving the protection it deserves.
Understanding the Patent Office Action Responding Process
Before diving into the responding process, it's essential to grasp the concept of a patent Office Action. When a patent examiner reviews your patent application, they may raise objections or rejections based on prior art, clarity, or other criteria. This communication outlines the issues that must be addressed to advance the patent application towards approval.
The Significance of a Timely Response
A prompt and well-prepared response to a patent Office Action is crucial for the success of your patent application. The Patent Office typically sets a deadline for the response, which is usually non-extendable. Missing this deadline may result in the abandonment of your patent application. Therefore, it's imperative to be diligent and efficient in crafting your response.
Key Steps in Responding to a Patent Office Action
Analyzing the Office Action: The first step in the responding process is carefully analyzing the patent Office Action. Understanding the examiner's objections and rejections is essential to address them effectively. Take note of each issue raised, as this will serve as a roadmap for your response.

Conducting Thorough Research: To craft a compelling response, thorough research is paramount. Investigate the cited prior art and any relevant patents or publications that the examiner refers to in the Office Action. This research will aid in formulating strong arguments to differentiate your invention from existing technologies.

Building a Comprehensive Response: Crafting a well-structured and comprehensive response is vital. Address each issue raised by the examiner methodically, providing clear and concise explanations supported by evidence. Utilize legal language and patent terminology to strengthen your response, demonstrating a deep understanding of the patenting process.
Benefits of an Effective Office Action Response
Increased Likelihood of Patent Approval: An effective response to a patent Office Action significantly improves the chances of your patent application being approved. By adequately addressing the examiner's concerns and providing compelling arguments, you enhance the patentability of your invention.

Time and Cost Savings: A well-prepared response can expedite the patenting process, saving valuable time and resources. A swift resolution to the patent Office Action can minimize delays and prevent the need for time-consuming appeals or multiple rounds of examination.
The patent Office Action responding process is a critical stage in securing patent protection for your innovation. By understanding the significance of the patent Office Action, conducting thorough research, and crafting a comprehensive response, you position your patent application for success. Responding to an Office Action action effectively not only enhances the likelihood of patent approval but also demonstrates your commitment to protecting your valuable intellectual property. With dedication and strategic approach, you can navigate the patenting process with confidence, unlocking the full potential of your innovative ideas.
Why should you choose iPNOTE?
Our services are 5 times cheaper than those of large law firms. The preparation of documents is 10 times easier than attempting to do it on your own.

We provide a user-friendly public marketplace where you can explore service providers, leave feedback, and get in touch with their representatives. The system automatically generates invoices from the providers. iPNOTE provides the opportunity to collaborate with contractors while minimizing unnecessary intermediaries.

With iPNOTE, you'll definitely find a suitable contractor. We guarantee at least one proposal within 48 hours, but usually, multiple options are available within a few hours.

All service providers on the platform are verified. The certification process for intellectual property specialists is conducted manually, ensuring thorough verification rather than relying on automated systems.

iPNOTE partners with lawyers from different countries, so you can find a contractor for trademark registration in any country.
How does patent Office Action responding via iPNOTE work?
The majority of patent-related tasks are standard in nature and can be completed by experienced professionals in just a few hours. To find your intellectual property lawyer through iPNOTE, you should:
Fill out a short form to create an account on the platform.

Create a task in the desired region. We operate in the United States and worldwide.

Choose a contractor from the providers we recommend.

Receive the completed documentation.
If you're not satisfied with the result, we will provide a refund. If you find the selected contractor unsuitable during the course of work, we'll offer a replacement.
Start protection with our AI Assistant right now!